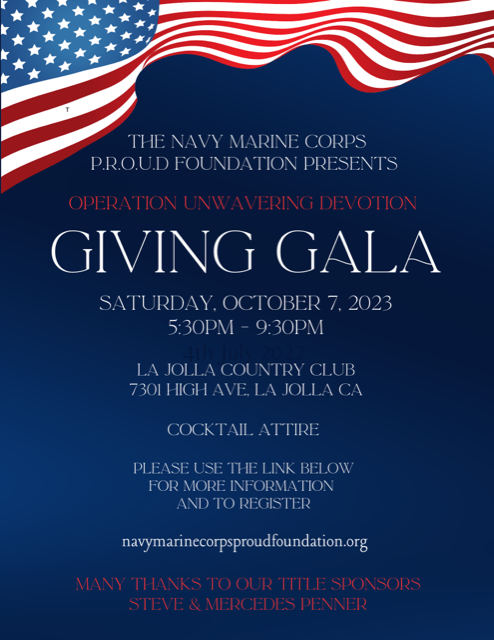 EVENT DETAILS
The Navy Marine Corps PROUD Foundation is hosting this special Gala to raise funds to support our San Diego military community. The 3-course dinner will include gourmet-prepared dishes, a variety of wine and delicious desserts. In addition to the dinner there will be a Silent Auction, fabulous music and live entertainment.
Date/Time: October 7, 2022 from 5:30-9:30 pm
Location: La Jolla Country Club, 7301 High Avenue, La Jolla, CA 92037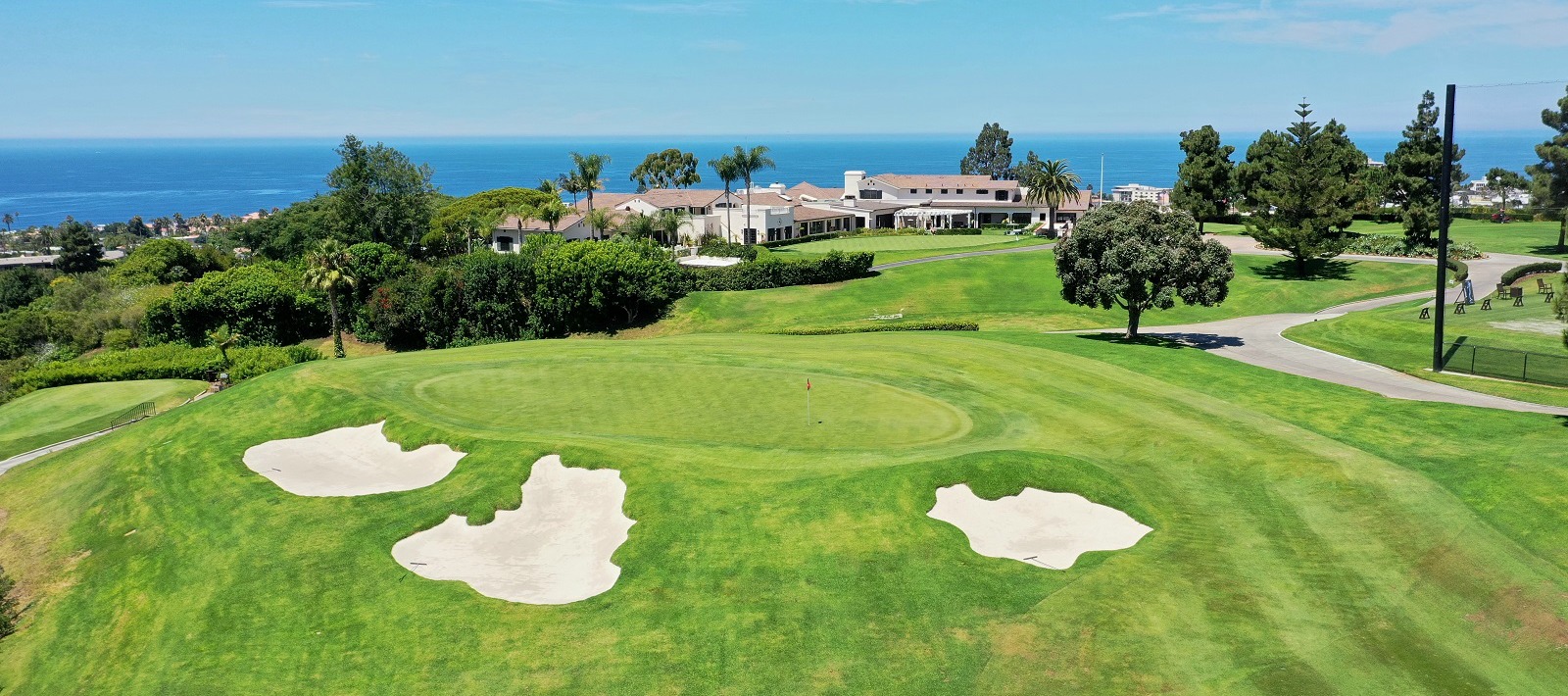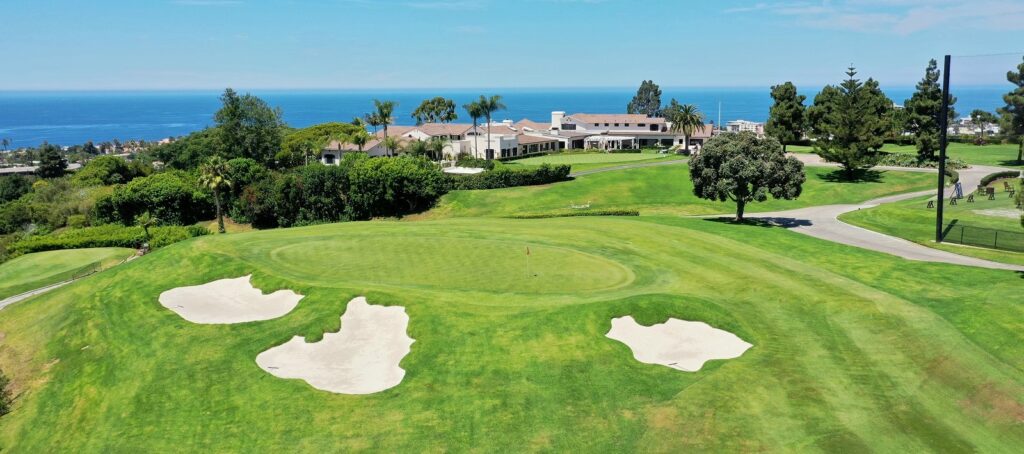 Event Registration Details – 2 Options
1) Register below using PayPal.
2) Select your options from the menu below and mail a check made out to "Navy Marine Corps PROUD Foundation." See below for a printable registration form.
Mailing address: 1220 Rosecrans Street #243 San Diego, CA 92106. Please send an email to [email protected] informing us you have mailed your registration.
Sponsorships: We have a variety of sponsorship options to choose from. Please see our sponsorship options below to learn more.
THANK YOU Sponsors!
TITLE SPONSOR – $10,000
Steve & Mercedes Penner
COLONEL/CAPTAIN SPONSOR – $5,000

MAJOR/LT. COMMANDER SPONSOR – $4,000

RECEPTION SPONSOR – $2,000


All monies raised from this event will be used to support San Diego based Marines, Sailors and their families in financial need.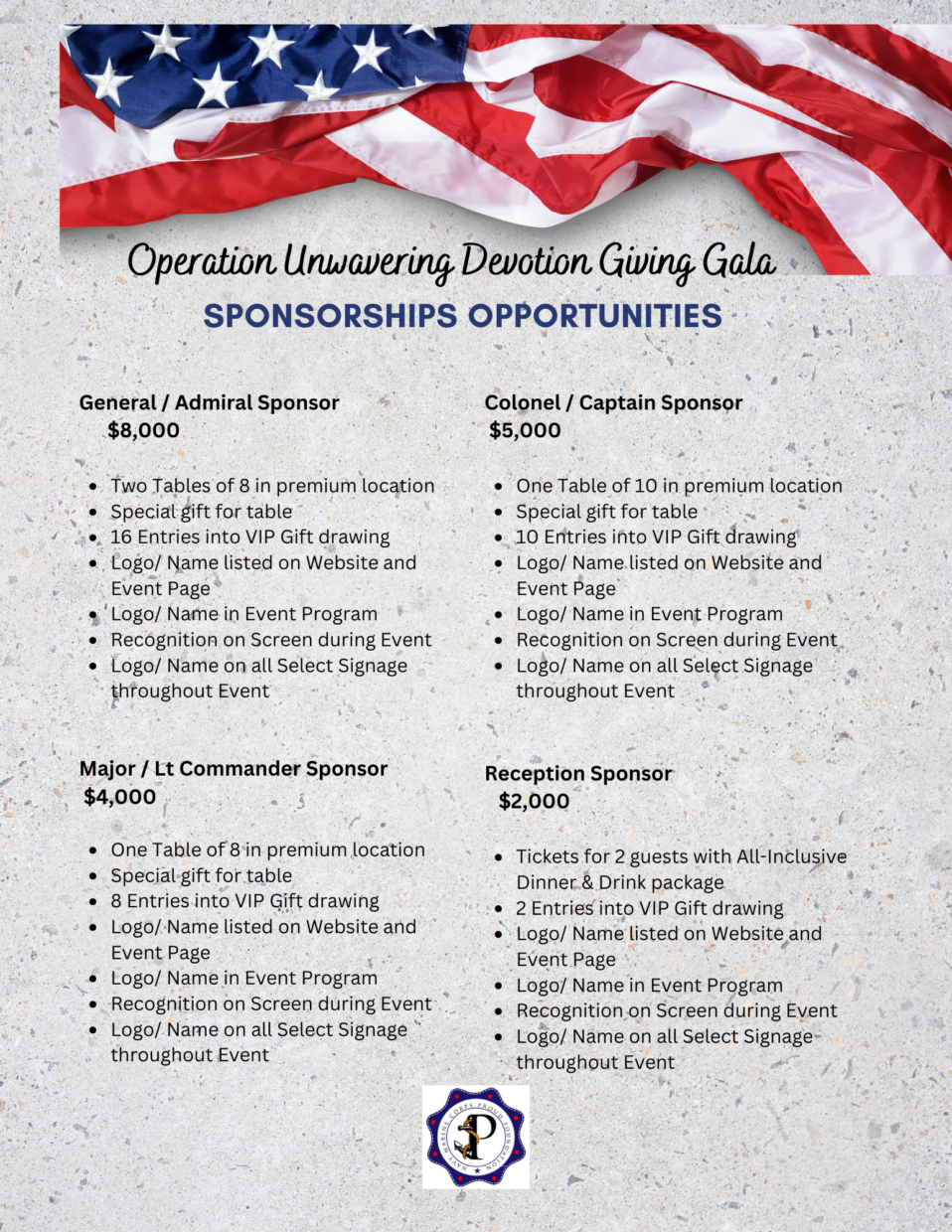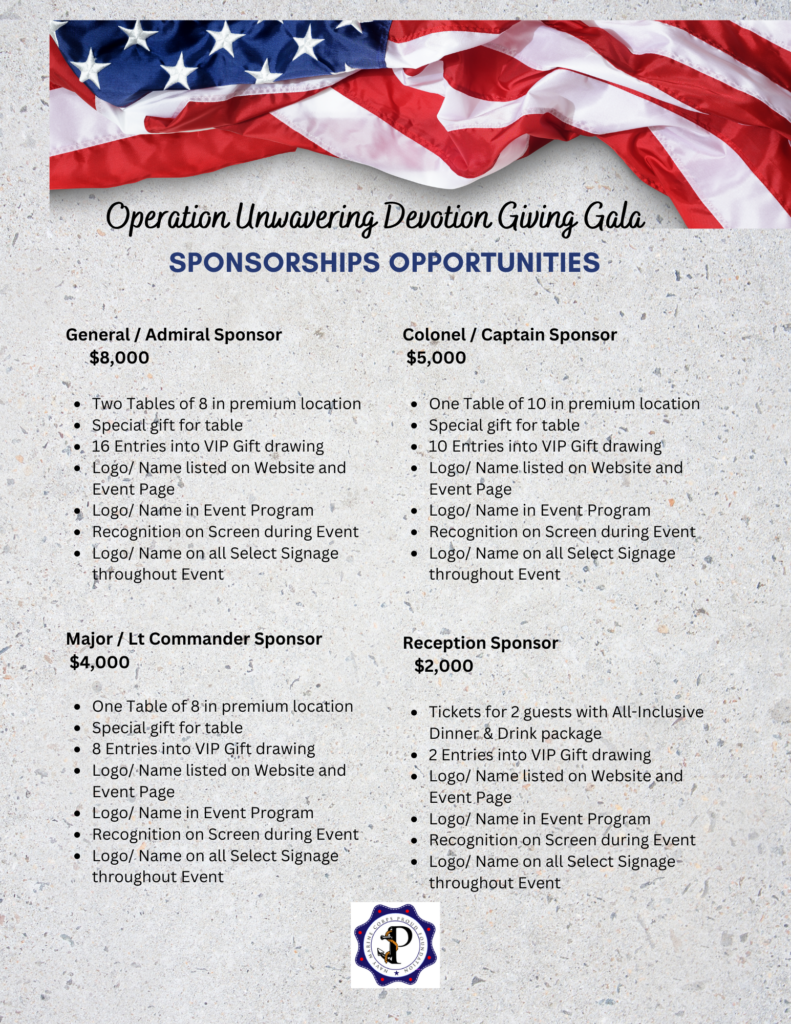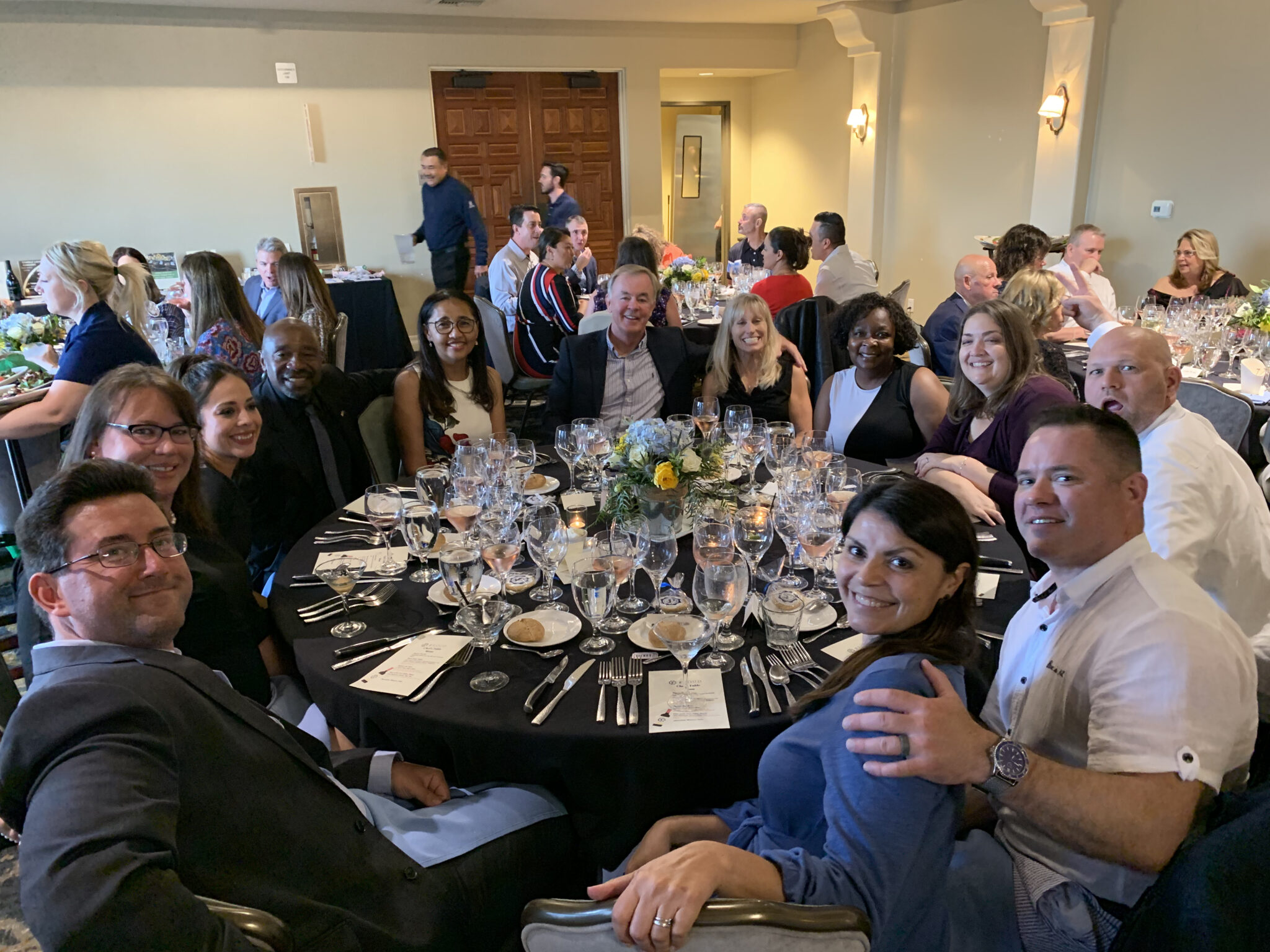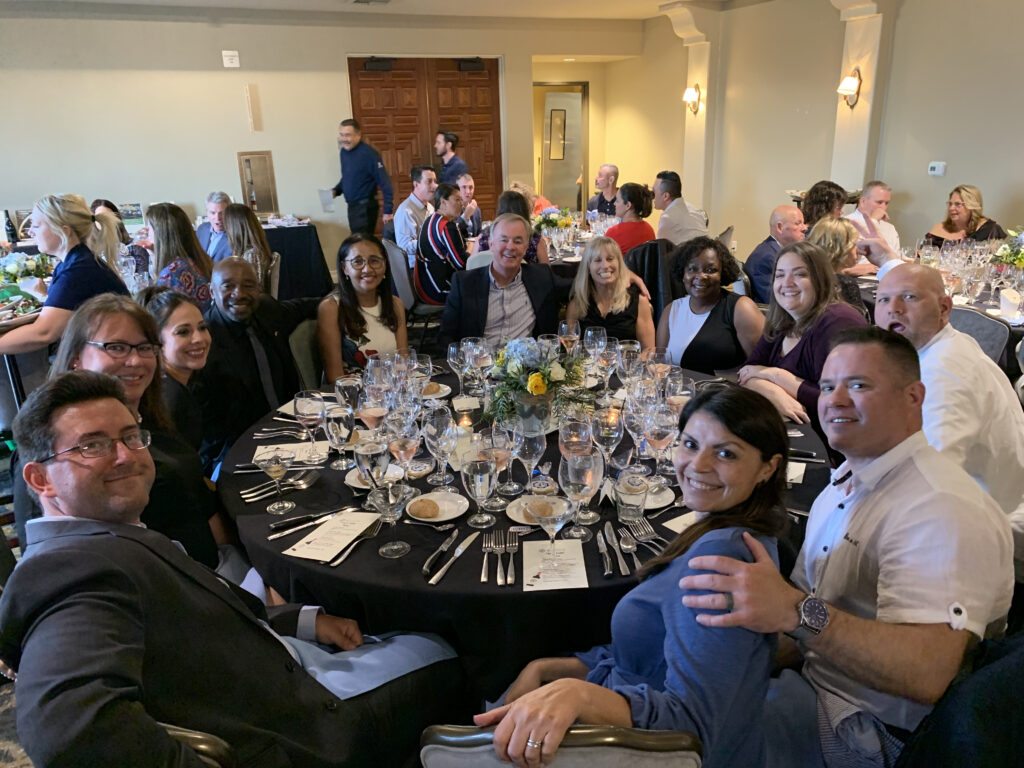 We Welcome In-Kind Donation Items for our Auction
GOODS – SERVICES – EXPERTISE
Reach out to [email protected] for more information or to sponsor our event.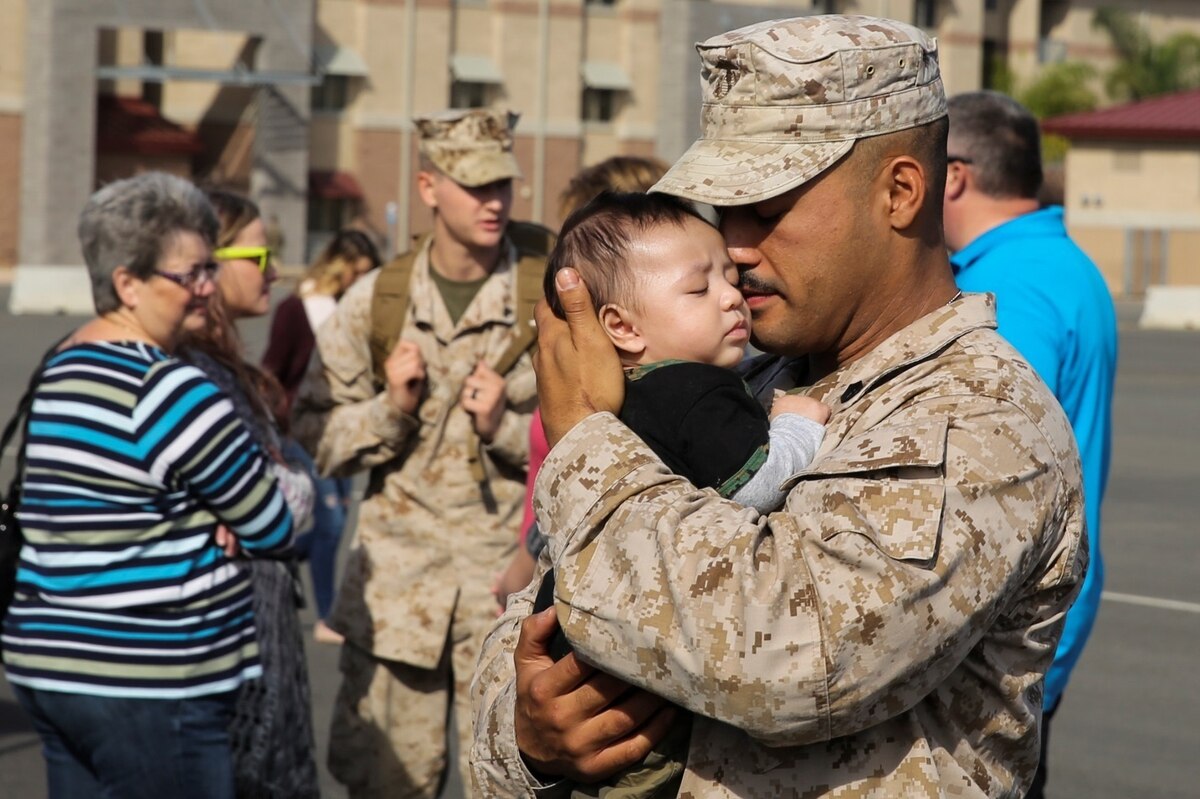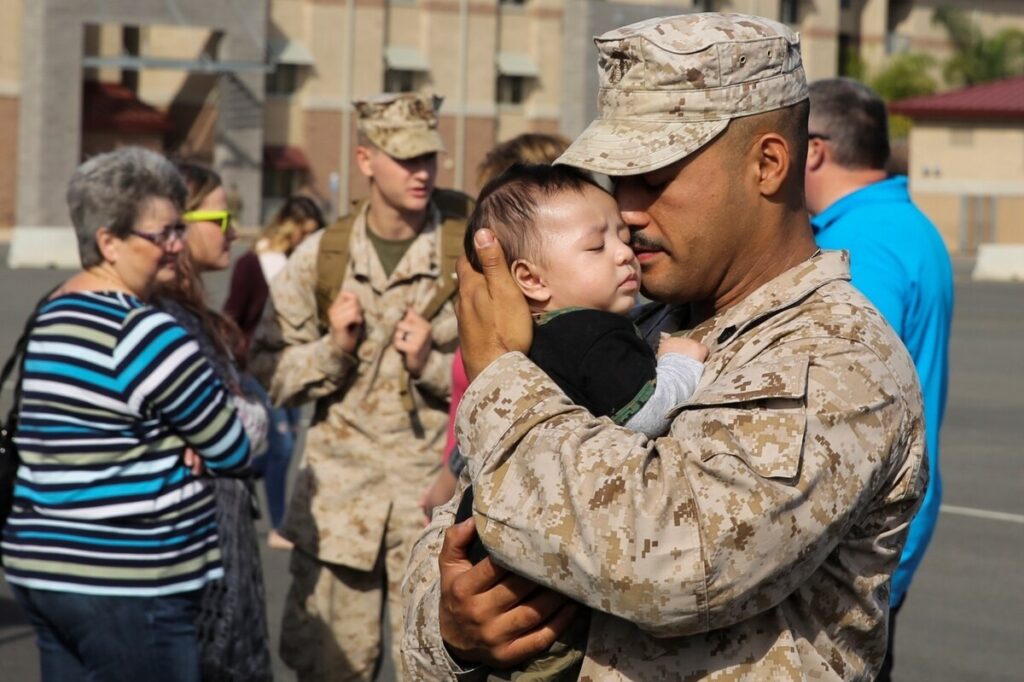 Chef's Table 2018/2019 Recap