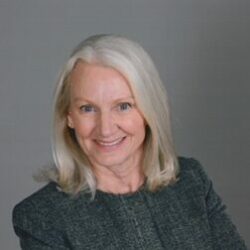 Jeanie Spies
Jeanie Spies became passionate about the Navy-Marine Corps Relief Society's mission the first time she assisted a service member with a budget. As a longtime Society volunteer, receiving the Society's Meritorious Award, and as the MCAS Miramar Director for 6 years, she recognizes the value of financial assistance and financial education for our nation's Navy and Marine Corps service members and their families. The motivation for founding the Navy Marine Corps PROUD Foundation is a result of this experience and commitment. She is a Marine Corps spouse (widowed); mother of three children, one currently serving in the Navy and another in the Marine Corps.  She was instrumental in establishing the Flying Leatherneck Historical Foundation Irene Ferguson Marine Wife Recognition Award and served as Chair for 8 years.  She studied Health Education at Rutgers University and completed a Masters in Health Education at East Carolina University.  Jeanie enjoys playing pickleball, hiking, books, and traveling.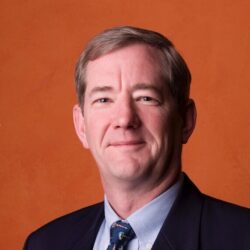 RADM (Ret) Len Hering, Sr.
Rear Admiral Leendert "Len" Hering Sr. a Surface Warrior by trade he rose to become a prominent military and civilian sustainability leader with a broad background in base operations, facility support, energy and environmental issues. A native of Portsmouth, Va., he retired from the US Navy in 2009 after serving with distinction for over 32 years. His various sea and shore assignments provided a unique and rewarding understanding of how the NMCRS can influence and help make service to country easier. As Commander, Navy Region Northwest, and Commander, Navy Region Southwest he learned the importance of how sometimes the smallest effort in support can have the greatest impact on outcome. Hering currently serves as Executive Director of I Love A Clean San Diego a non profit devoted to educating and changing behaviors for the benefit of a better environment. He serves on several non-profit boards and is currently the Chairman of the Board for the Charter Schools of San Diego, An Advisory Board member to the Center for Climate Change and Security, The Boy Scouts of America, The American Lung Association, member of American College of National Security Leadership, board member of the Veterans Medical Research Foundation, Boy Scouts of America, Chairman of the Board Armed Services YMCA and NMCRS PROUD Foundation Board of Advisers. He has been married to his wife Sharon of Maryland for nearly 39 years and together they have raised 3 incredible sons who have blessed them with 5 grandchildren, and counting.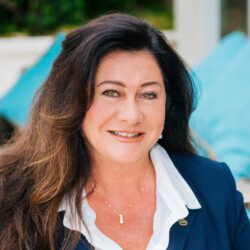 Kimberly Dimo Prato
Born and raised in Connecticut, Kim enjoyed remaining in New England through college.  Graduating from Central Connecticut State University with a BA in Mass Media Communications and a minor in psychology, she worked in Visual Communications for Pratt and Whitney Aircraft.  She completed her Master's degree in Public Relations and Administration from The University of Oklahoma and is a member of the Phi Alpha Alpha National Honors Society.  Kim is a proud Marine Corps spouse of 29 years and mother of two sons, one of who serves in the Navy.  She began her career in TV news and production and then served as a civilian (GS 9-13) Department of Defense (DoD) Public Affairs Officer (PAO) for over a decade.  She is a graduate of the Defense Information School (DINFOS) as well as the Joint Public Affairs Officer Course (JOPAC). Kim served as the Director of Community Relations as well as the Deputy Director of Public Affairs for Commander Naval Air Forces in Coronado.  She received the Civilian Service Medal from the Dept. of the Army on Okinawa, Japan. Kim worked as a Senior Business Communications Manager for Northrop Grumman Unmanned Systems and was the Communications lead, responsible for the unveiling of the X47-B out of Palmdale, CA.  She founded Prato Public Relations, LLC. Kim also serves on the Board of Directors for the Public Relations Society of America (PRSA), San Diego and Imperial Counties Chapter.  She is accredited in Public Relations (APR) by the Universal Accreditation Board and currently holds a military specialty in her field (APR+M).  Kim currently teaches Communication and Business classes for Brandman University and University of Massachusetts Global (UMASS). She is committed to the P.R.O.U.D. foundation and serving those who serve.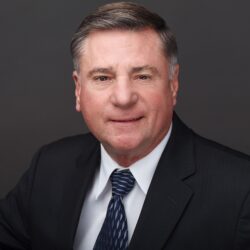 LtGen (Ret) Terry Robling
Terry Robling joined the Proud Foundation as a member of the Board of Advisors shortly after its founding.  He served as the CEO of PKL Services, Inc., a global defense services company, from January of 2015 to February of 2020, following a distinguished 38-year career with the U.S. Marine Corps. Terry led the company for 5 years before stepping down as CEO and moving to a role on the Board of Directors.
In the Marine Corps, Terry served in the Marine Corps' largest operational command billet as the Commander, U.S. Marine Corps Forces, Pacific and retired as a Lieutenant General. Previously, Terry served as the Deputy Commandant for Aviation, responsible for all Marine Corps aviation procurement, budgeting and policy decisions. He also served as the Commander, Marine Corps Forces and Marine Corps Bases, Japan, as well as the Commanding General of III Marine Expeditionary Force in Okinawa, Japan. Terry flew as a Naval Fight Officer in F-4 Phantom and F/A-18D aircraft and accumulated over 5,300 tactical jet hours in peace and combat throughout his career.
Terry has earned numerous military awards and decorations including three foreign government awards; The Order of the Rising Sun (Gold and Silver levels) from the Emperor of Japan, The Order of National Security Merit (Gukseon Medal) from the President of Korea, and the Legion of Honour (Rank of Knight) from the President of France.
Terry currently serves as the President and CEO of RIO Defense Consulting Group.  He also serves on the Board of Directors of Diligent Aircraft Corporation and PKL Services, Inc., the Strategic Advisory Board of Insitu,  and consults for Pratt and Whitney Military Engines Company, Power Ten, Inc., and Karem Aircraft Company.
Terry serves as the National Commander of the Marine Corps Aviation Association and is the Co-Chair of the West Coast Campaign of the Marine Corps Scholarship Foundation.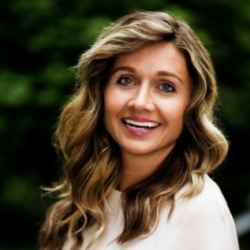 LtCol. Katherine Spies
Kate is an experimental test pilot and advanced aerospace technology advisor.  Her current research is centered on developing and scaling electric Vertical Take-off and Land (eVTOL) aircraft and the methods for designing, evaluating, and certifying these machines for the future of urban mobility.  Previously, she has served as a Developmental Test Pilot for the United States Department of Defense and as an AH-1 attack helicopter pilot for the United States Marine Corps.  Kate holds a BS in Chemical Engineering from the University of Southern California and a Master in Design Engineering from Harvard University.  She is a Member of the Society of Experimental Test Pilots, a Stephen M. Kellen Term Member in the Council on Foreign Relations, and a Socrates Fellow at The Aspen Institute.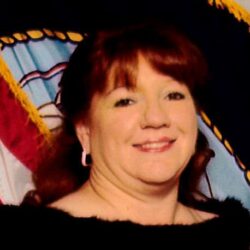 Sharon Hering
She is the wife of retired RADM Len Hering, Sr. (RET). They have been married for nearly 39 years and have three sons and five grandchildren. Sharon currently works for a mortgage banking firm in Kearny Mesa, CA, as a Human Resource & Office Manager. Sharon has a proud history of being involved in volunteer efforts helping sailors and their families through the Navy Marine Corp Relief Society since 1985 and is a founding member of the NMCRS PROUD Foundation. She is a past executive board member having serviced as the Honorary Chairperson of Volunteers for nearly 5 years and she has been an instructor for the Budget for Baby Training course for over 12 years in the San Diego office. Sharon is a long-standing member of Avant Garde and has been involved at the local and national level with the Military Child Education Coalition. Sharon also volunteers for the Boy Scouts of America having been on the Annual Gala Committee for 8 years and served as Chairman for two of the annual events.