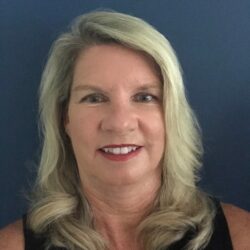 Cathe Robling
Raised in the Pacific Northwest and hailing from Tacoma, Washington, Cathe is a military spouse of 38 years. She's a West Florida University graduate with a BA in Communications, holding positions in the Marketing Industry over the years. Cathe has served as Honorary Chairman of Volunteers for the Navy Marine Corps Relief Society, an Executive Board member for the San Diego and Hawaii Armed Forces YMCA, and Advisor to Marine Corps Family Readiness programs. In addition to that, Cathe served on the Military Child Education Coalition Board for 3 years and currently serves the San Diego ASYMCA Avant Garde. She was awarded the Meritorious Public Service Award by the Secretary of the Navy for public services provided from June 2009 to July 2014. Cathe and her husband LtGen (Ret) Terry Robling are active in the San Diego community and are passionate about giving back to men, women, and family members in the armed forces.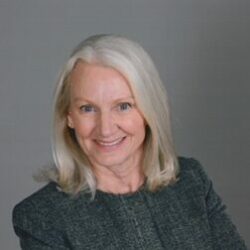 Jeanie Spies
Jeanie Spies became passionate about the Navy-Marine Corps Relief Society's mission the first time she assisted a service member with a budget. As a longtime Society volunteer, receiving the Society's Meritorious Award, and as the MCAS Miramar Director for 6 years, she recognizes the value of financial assistance and financial education for our nation's Navy and Marine Corps service members and their families. The motivation for founding the Navy Marine Corps PROUD Foundation is a result of this experience and commitment. She is a Marine Corps spouse (widowed); mother of three children, one currently serving in the Navy and another in the Marine Corps.  She was instrumental in establishing the Flying Leatherneck Historical Foundation Irene Ferguson Marine Wife Recognition Award and served as Chair for 8 years. Other interests include supporting the Tender Loving Canine Assistance Dogs mission to assist service members with PTSD, and fund raising to help the San Diego homeless population.  She studied Health Education at Rutgers University and completed a Masters in Health Education at East Carolina University. Jeanie enjoys playing pickleball, hiking, books, and traveling.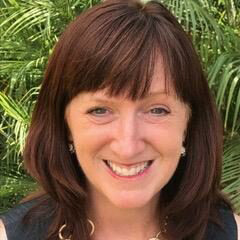 Jenny January
Jenny January was born and raised in Cleveland Ohio, and after graduating from Ohio State University, married her high school sweetheart who had recently joined the Marines. She has been married to Jan for 26+ years and their family includes 4 children and 2 dogs. They currently live in San Diego. Jenny works at Booz Allen Hamilton while Jan continues to serve on Active Duty. Jenny spent 7 years working as a Family Readiness Officer in San Diego and Hawaii. Jenny believes that "to whom much is given, much is expected" and so has always felt a need to give back to the community she is in, especially the military community. Helping military families is a true passion of Jenny's. She has volunteered at numerous places, including Navy Marine Corps Relief Society as a case manager and a Budget for Baby instructor.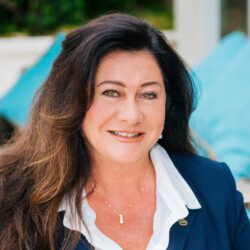 Kimberly Dimo Prato
Born and raised in New England, Kim is from Connecticut and enjoyed being close to home through college.  Graduating from Central Connecticut State University with a BA in Mass Media Communications and a minor in psychology, she worked in Visual Communications for Pratt and Whitney Aircraft.  She completed her Master's degree in Public Relations and Administration from The University of Oklahoma and is a member of the Phi Alpha Alpha National Honors Society.  Kim is a proud Marine Corps spouse of 29 years and mother of two sons, one of who serves in the Navy.  She began her career in TV news and production and then served as a civilian (GS 9-13) Department of Defense (DoD) Public Affairs Officer (PAO) for over a decade.  She is a graduate of the Defense Information School (DINFOS) as well as the Joint Public Affairs Officer Course (JOPAC). Kim served as the Director of Community Relations as well as the Deputy Director of Public Affairs for Commander Naval Air Forces in Coronado.  She received the Civilian Service Medal from the Dept. of the Army on Okinawa, Japan. Kim worked as a Senior Business Communications Manager for Northrop Grumman Unmanned Systems and was the Communications lead, responsible for the unveiling of the X47-B out of Palmdale, CA.  She currently is founder of Prato Public Relations, LLC. Kim also serves on the Board of Directors for the Public Relations Society of America (PRSA), San Diego and Imperial Counties Chapter.  She is accredited in Public Relations (APR) by the Universal Accreditation Board and currently holds a military specialty in her field (APR+M).  Kim also currently teaches Communication classes at Brandman University in San Diego. She is committed to the P.R.O.U.D. foundation.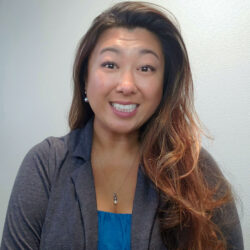 Victoria Rodriguez
Born in Seoul, South Korea, Victoria immigrated to the United States as a young child.  After her mother re-married to an Army Officer, Victoria grew up near various Army bases across America.  Falling in love with Colorado, she attended Colorado State University, studying Business Management and Biomedical Sciences.  While in college, Victoria started her career in hospitality services. After, she continued moving up the corporate ladder, serving as the General Manager for several hotel and hospitality groups in Colorado, and then as the Director of Human Resources for an expanding services company with over 400% growth in less than 3 years.  In addition, Victoria has a diverse background working in Emergency Services and Restaurant Management, all while serving over 10,000 volunteer hours, working to run a camp for children with cancer and their siblings.  During this time, Victoria met her spouse, who has served in the Navy for almost 21 years, and has provided contract services for small businesses, including Human Resources, Social Media Management and Marketing, and remote Bookkeeping services.  Since 2014, Victoria has committed much of her time to volunteer work with the Navy-Marine Corps Relief Society, where she now is employed as a Relief Services Assistant.  Being a proud Navy spouse, Victoria is committed to using her background and experiences to contribute to the P.R.O.U.D. Foundation.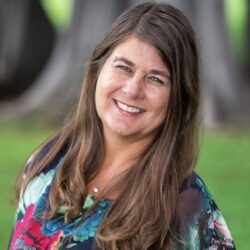 Leslie Henger
Raised in Albuquerque , NM, Leslie is a military spouse of 27 years. She is graduate of McMurry University in Abilene, Texas and  attended graduate school at UNM for a Masters in Education.  She is a former Teacher, Sales Director and ardent advocate for both military spouses and children She began serving her military community while her husband was at TBS as  NMCRS Case worker in Quantico,VA. She continued to serve on many Military Spouse Organizations, serving as President on both MCAS Miramar, The National Capitol Region, and serving on the Joint Spouse Board in DC too. During these times, she worked collaboratively with NMCRS as both a volunteer and as  a Family Readiness Officer and Adviser making sure Marine and navy families who had needs were frequently met. She has also served on multiple community Boards and projects in whatever community they have landed. She loves planning and organizing and is passionate about  raising money for military families and children's organizations.   Leslie is the proud mother of 2 children and frequently tells others, that she "has launched her own IPO's (Income Producing Offspring)". She is excited to serve as a board member of P.R.O.U.D and continue to serve and give back to her military community.