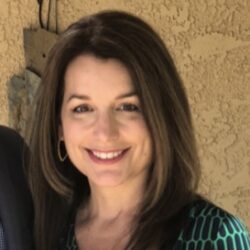 Monica Reynolds
Monica was raised in Northern Minnesota and is the 3rd eldest of 8 children. She has been Married to Shaugnessy Reynolds (USMC Col Ret.) for 32 years. They have 3 adult children and reside in Poway. Monica has devoted the majority of her free time to volunteer work most recently at her church managing the gift shop (5 years) and with Rady Children's Hospital as an auxiliary member. She has chaired  or been on the committee of several large fundraising events which have each raised a hundred thousand dollars or more. As a Marine wife she was active in the spouses club and has always taken on leadership roles wherever they were stationed. She has a great appreciation for the military and it's profound sacrifice and is eager to support the PROUD Foundation and their cause.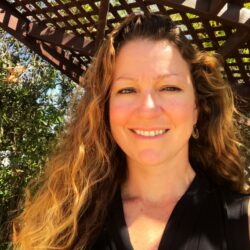 Major (Ret) Staci Reidinger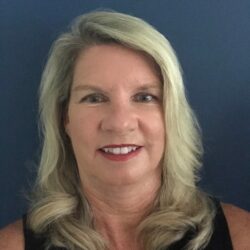 Cathe Robling
Raised in the Pacific Northwest and hailing from Tacoma, Washington, Cathe is a military spouse of 38 years. She's a West Florida University graduate with a BA in Communications, holding positions in the Marketing Industry over the years. Cathe has served as Honorary Chairman of Volunteers for the Navy Marine Corps Relief Society, an Executive Board member for the San Diego and Hawaii Armed Forces YMCA, and Advisor to Marine Corps Family Readiness programs. In addition to that, Cathe served on the Military Child Education Coalition Board for 3 years and currently serves the San Diego ASYMCA Avant Garde. She was awarded the Meritorious Public Service Award by the Secretary of the Navy for public services provided from June 2009 to July 2014. Cathe and her husband LtGen (Ret) Terry Robling are active in the San Diego community and are passionate about giving back to men, women, and family members in the armed forces.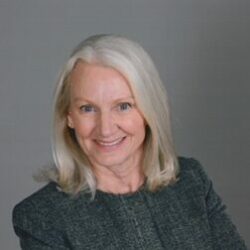 Jeanie Spies
Jeanie Spies became passionate about the Navy-Marine Corps Relief Society's mission the first time she assisted a service member with a budget. As a longtime Society volunteer, receiving the Society's Meritorious Award, and as the MCAS Miramar Director for 6 years, she recognizes the value of financial assistance and financial education for our nation's Navy and Marine Corps service members and their families. The motivation for founding the Navy Marine Corps PROUD Foundation is a result of this experience and commitment. She is a Marine Corps spouse (widowed); mother of three children, one currently serving in the Navy and another in the Marine Corps.  She was instrumental in establishing the Flying Leatherneck Historical Foundation Irene Ferguson Marine Wife Recognition Award and served as Chair for 8 years.  She studied Health Education at Rutgers University and completed a Masters in Health Education at East Carolina University.  Jeanie enjoys playing pickleball, hiking, books, and traveling.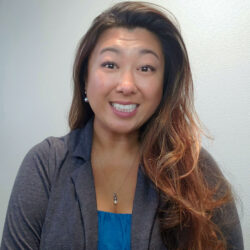 Victoria Rodriguez
Born in Seoul, South Korea, Victoria immigrated to the United States as a young child.  After her mother re-married to an Army Officer, Victoria grew up near various Army bases across America.  Falling in love with Colorado, she attended Colorado State University, studying Business Management and Biomedical Sciences.  While in college, Victoria started her career in hospitality services. After, she continued moving up the corporate ladder, serving as the General Manager for several hotel and hospitality groups in Colorado, and then as the Director of Human Resources for an expanding services company with over 400% growth in less than 3 years.  In addition, Victoria has a diverse background working in Emergency Services and Restaurant Management, all while serving over 10,000 volunteer hours, working to run a camp for children with cancer and their siblings.  During this time, Victoria met her spouse, who has served in the Navy for almost 21 years, and has provided contract services for small businesses, including Human Resources, Social Media Management and Marketing, and remote Bookkeeping services.  Since 2014, Victoria has committed much of her time to volunteer work with the Navy-Marine Corps Relief Society, where she now is employed as a Relief Services Assistant.  Being a proud Navy spouse, Victoria is committed to using her background and experiences to contribute to the P.R.O.U.D. Foundation.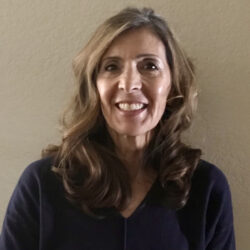 Connie Churchward
My husband and I have been married for 34 years. We are proud parents of our daughter and son, both currently serving in the Navy. My education is in Arts & Science & Humanities and Interior Design. My work experience is a smorgasbord attributed to many relocations. I have worked in various facets of administration, customer service, Sales Manager, and Home Décor & Design. I am fortunate to be retired now and look forward in being part of the Proud Foundation and assisting however possible to achieve our goals. My volunteer service includes Spouses Assoc. (25yrs) and NMCRS over 6yrs. Being a military wife has been a blessing and a challenge. Overall, it has given me opportunities that I would never have known, for which I am truly grateful.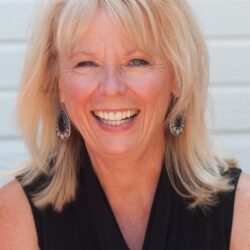 Allana Meyer
Allana Meyer is a Chicago native, but also spent ten recent years in Columbus Ohio.  She finished her career in building material sales, working for Masco Corporation, after being a software trainer for the State of Ohio and Weight Watchers Intl.  She and her husband, Robert, are recent transplants to the San Diego area relocating in 2019.  Seeking new volunteer opportunities, she assisted PROUD at the 2020 golf outing, and it was then she knew she would like to become more involved in serving within this worthwhile organization providing needed support to our troops.  She has previously enjoyed involvement on the Associate Member Boards of Cincinnati Home Builders Association and NARI (National Assn of Remodelers Industry) serving in both their Dayton OH and Chicago IL chapters.  She was awarded Dayton NARI's Member of the Year Award in 2009.  She spends time volunteering with the 4 Community Care food pantry since being in San Diego as well as her church.