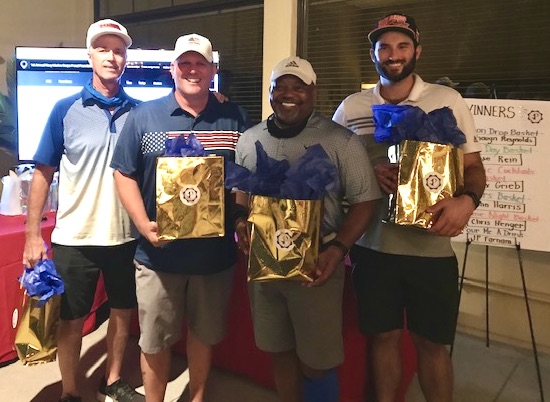 Our 1st Charity Golf Tournament event held in September 2020 was all about supporting San Diego's Active Duty Military, Veterans and their families. Thank you for joining our efforts in strengthening our community and yours!
What makes this event so special is that 100% of the profits are donated to Sailors, Marines, Veterans, Retirees and their families in need of assistance.
This was a fantastic opportunity to support our Service Members and their families as well as connect with others who are passionate about the cause. We look forward to organizing events like this every year and are thankful to all who participated, sponsored and donated to our cause. We are passionate about serving those who serve to protect us.